The relationship between food packaging and food waste
Mon, 14 Mar 2022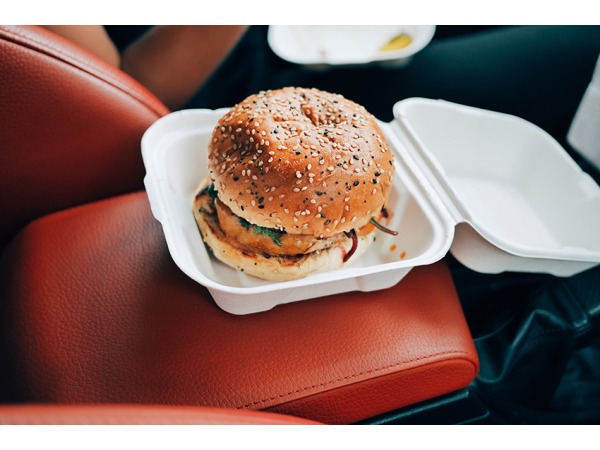 Sustainability is f

irmly in the spotlight and the focus is weighted heavily on packaging, and more and more companies are making the move to reduce plastic and switch to paperboard solutions which cater to the carbon-conscious world.
With all this noise it is important not to forget that the purpose of packaging, in the first instance, is to protect and preserve the contents. As we enter WRAP's second Food Waste Action Week (7-13th March) Colpac, a leading UK manufacturer of food packaging, looks at packaging-based solutions which can help foodservice operators and retailers minimise food waste.
A global issue
In a bid to support global efforts to halve food waste by 2030, the UN conducted research to monitor food waste on a global scale throughout 2021. The results revealed that households, retailers, restaurants and other food services wasted 931 million tonnes of food across the year* equating to around one third of all food produced.
In the UK alone, an estimated 9.5 million tonnes of food is wasted annually** and the main causes for this are:
Not using the volume of food purchased
Making too much for mealtimes and throwing it away
The hospitality, foodservice and retail industries oversupplying products leading to wastage if they are not purchased
Food not being consumed within sell by dates and left to go off
A number of these causes are consumer led and research from WRAP shows that in the UK around 70% of this comes from households***. However, there are several ways in which packaging can play a part in reducing the amount of food waste outside of the home.
Exercise portion control
Offering value through oversized portions though tempting, leads to waste. It is far better to demonstrate value through packaging and consumer choice by aligning portions sizes to consumers. Monitoring and measuring waste is more prevalent in our industry now and this can provide valuable feedback on menu options and portion sizes.
The key this is having a wide range of different pack sizes to hand. The majority of Colpac's packaging ranges are available in a variety of differing sizes for just this reason.
The company's flagship Stagione® range comes in a variety of pack sizes so foodservice and retail operators can carefully match the portion size. From individual proteins in the 150ml/250ml sizes to a full meal in the newly launched 1250ml.
Extending shelf life
The area where packaging can play the strongest role in reducing food waste is through the extension of shelf life. This not only reduces food waste through preserving food for longer, but it can also help reduce other forms of waste by minimising deliveries and making food production lines more efficient.
This is particularly important for the food-to-go market, which was rapidly expanding pre-pandemic and even though as consumers we have spent less time eating on the move in the last two years, changes in this market continue apace.
No longer just the offering of fast-food establishments, the hot-food-on-the-go market has exploded in recent years with hot hold counters popping up in convenience stores, forecourts, and supermarkets. There has also been growth in the on-the-go market which caters to all daily mealtimes, including breakfast and evening meals alongside the more traditional lunchtime meal deals.
All this activity means more varieties of food on the market and more potential for food waste. There are many different aspects to enhancing the life of a food product and in doing so reducing food waste, but packaging is an indispensable element.
2015 WRAP research identified that extending shelf life by just one day could save 250,000 tonnes of food waste in the UK annually***. There is a positive shift with an increase in demand for paperboard packaging and associated sealing machinery and solutions such as Modified Atmosphere Packaging (M.A.P.) are being utilised to further extend shelf life.
As innovators of paperboard packaging solutions and suppliers of sealing machinery, Colpac are perfectly positioned to advise on the right food packaging solution including extending shelf life.
"Packaging plays an increasingly central role in improving supply chain efficiency and reducing environmental impact," explains Kate Berry, Colpac's Head of Marketing & Product. "Selecting the right packaging solution for products and innovations in a market which is changing daily is vital. Therefore, it is essential that we, as food packaging suppliers, support our customers in combining their food with the right packaging solution which will ultimately benefit their consumers, supply chain and waste minimisation policies."
"This will not only help them increase the efficiency of their business and afford them with the flexibility to change their offering if consumers demand it, but also enable them to succeed in the ongoing battle to provide sustainable packaging solutions and to reduce food waste."
---